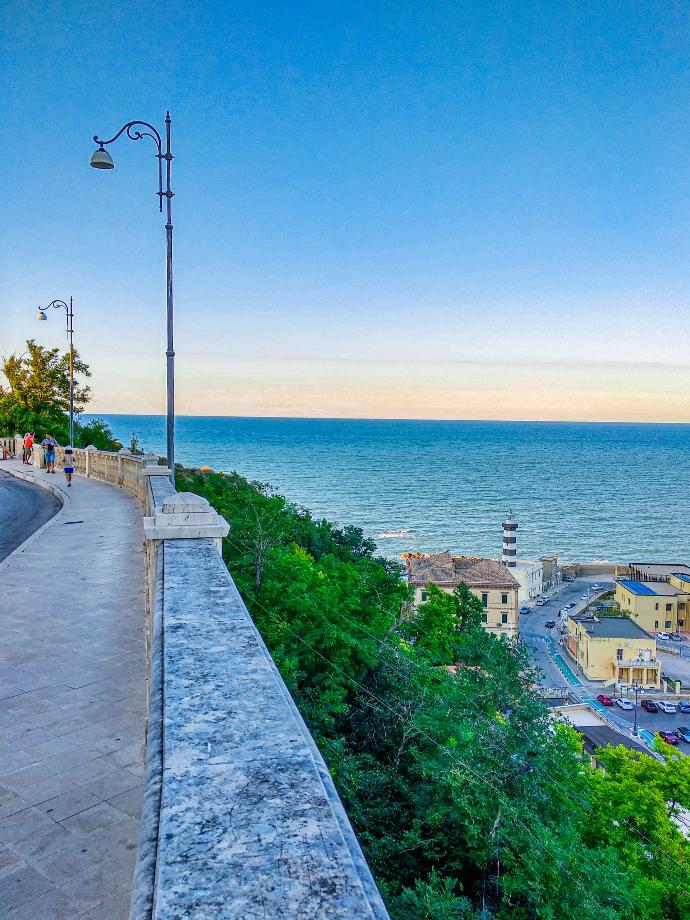 The B & B " Tana del Riccio" (which means "The House of the Hedgehog") sits atop a lush green hill overseeing the Adriatic seaside. The property is newly constructed and is immersed among hills in the tranquility of the surrounding vines, olive groves and many varieties of fruit trees.
Our Bed & Breakfast is an ideal place for those who wish to relax in a natural environment, enjoy wonderful landscapes - between sea and mountains – go on beautiful excursions on foot or by bicycle and visit historic villages in the area.
Take the opportunity to discover the culinary diversity of Abruzzo which offers both well-known Italian dishes as well as unique tastes typical from the region. The advantage of being between mountains and seaside is that you can enjoy the full range of fresh products – from the signature mutton skewers 'Arrosticini' to extraordinary seafood dishes, to an exquisite selection of cheeses & wines and traditional desserts.
The name "Tana del Riccio" ("House of the Hedgehog") recalls the proximity (1.5km) to the "Lido Riccio" ("The Hedgehog Beach") in Ortona. This well-known sandy seaside location alternates free public beaches with beach clubs offering bars, restaurants and entertainment services.
For those who prefer cliffs and rocky beaches, within 15 minutes by car, you can reach beautiful bays with headlands overlooking the crystal clear sea where the evocative "Costa dei Trabocchi" begins.
A ten-minute drive will bring you to Ortona, a beautiful medieval town with its historic port and a pleasant pedestrian area adorned with palm trees that complement the sea air.
Not to mention la 'Passeggiata Orientale' a lovely promenade with a view of the harbor leading to the 'Castello Aragonese', a fascinating Medieval castle overlooking the sea.
The nearest mountain locations are within an hour's drive. Numerous destinations are available for excursions with the Abruzzo National Park, the Gran Sasso and the Majella Natural Park. The hosts can advise you not only on the best destination fitting your needs but also on the best hidden gems of the region.